The most hyped (and possibly) biggest American sports event took place last weekend. That's right,
Superbowl XLVII
(47 for those of us that are Roman Numeral challenged). The biggest, baddest brawl featuring men clad in tight fitting clothes, body armor and helmets.
This year's superbowl featured East vs. West with the Baltimore Ravens taking on the San Francisco 49ers. When the Ravens ran the second half kickoff back for a touchdown this looked like it was going to be another boring blowout. Instead, San Francisco stepped up and threw down a bad ass comeback and nearly stole the game.
This week's matchup stays close to home and features some West Coast style with a Washington Cabernet Sauvignon taking on a challenger from the Alexander Valley.
2006
Cadence
Camerata v. 2006
Close du Bois
Briarcrest Cabernet Sauvignon
Tale of the Tape
2006 Cadence Camerata
94% Cabernet Sauvignon, 6% Cabernet Franc from the
Cara Mia estate vineyard
on Red Mountain.
Purchased at the winery as part of a mystery case.
2006 Clos du Bois Briarcrest Cabernet Sauvignon
100% Cabernet Sauvignon from the Alexander Valley AVA
Aged for 24 months in 88% new French Oak Barrels.
Purchased from
WTSO.com
for $19.99
Round 1. First opening
The Camerata has some serious swagger entering the ring. That swagger is probably well deserved considering this Luchador hangs out with
President Barack Obama and other heads of state
.
Camerata brings the pain with a nose featuring currant, black cherry, toasty spices and candle wax. The palate is equally robust with black cherry, clove and all spice with an earthy sweet cherry cola finish.
The California challenger from Clos du Bois is not impressed. This Alexander Valley alley cat is battling back with a nose that shows off some earthy brambles, menthol and dark cherry. The palate is bold and complex with cherry, cocoa and tart cedar spices that flows into a tart espresso bean and cocoa powder finish.
This round was close and the judges are awarding the points to Camerata. Perhaps due to some Presidential influence.
Round 2. One hour after opening
The Camerata from Cadence seems to be taunting the Clos du Bois. The nose is building strength with notes of black cherry, espresso bean, all spice, soy and dusty cocoa. The palate is bruising with black cherry, mole' and cocoa spices with a super charged spicy finish.
Clos du Bois is stepping up and stepping out with a nose of bing cherry and light toasty spice with a touch of savoriness. The palate features cherry and all spice with a nice tart cedar spice finish.
Score another round for the Cadence Camerata.
Round 3. One day after opening
The Camerata is going strong showing plenty of stamina with a nose displaying currants, savory ripe spices and tart coffee bean like some old school Mr T bling. The palate is bold and fresh with currant, black cherry, cocoa and cinnamon spice with a tart toffee, chocolate and coffee bean finish.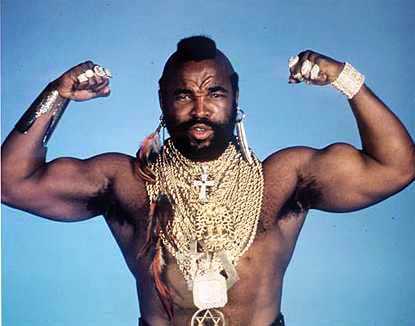 The Clos du Bois is shape changing, impersonating a ruby port with a nose of funky chocolate, black cherry and mole' sauce spices. The palate has moved over to the dark side with more port-like character of black currants, chocolate and tart slightly spicy tobacco leaf leading to a finish of tart coffee bean and cocoa.
The total changeup from Clos du Bois seems to have confused the Camerata. In the end the Cadence Luchador from Washington was able to regain its composure and take the final round. What a finish!
Wrap up and overall observations.
This was a close matchup with the Clos du Bois showing many of the same characteristics as the Cadence Red Mountain Luchador in the first two rounds. Staying power was the one distinguishing factor in this matchup. The Cadence Camerata appears to have many more years of life left in the bottle. The Clos du Bois was solid for the first two rounds, but really dropped off for the final round.
I would rate both of these wines as excellent. If you have any of the 2006 Clos Du Bois Briarcrest I would recommend giving it a nice decant and then finishing the bottle the same night you open it.