Know your opponent
There will be more than 200 wineries and over 60 restaurants at
Taste Washington
this weekend. That is an extreme number of opponents. Study up on the wineries and restaurants. You can download the Taste Washington Event Guide
here
.
Train, Train, Train
You need skills, strength and stamina to subdue your opponent.
Read solid advice from past participants and Washington Wine Gurus:
Have a game plan
Strategy is key to success for Lucha Libre or visiting Taste Washington.
Do you want to focus on a single varietal?
Maybe there are some specific wine makers you would like to meet.
Or regions you would like to focus on.
Make a set of priorities. Who are your must see wineries? Make a list and a map. Things get crazy when you step into the ring.
Stay Focused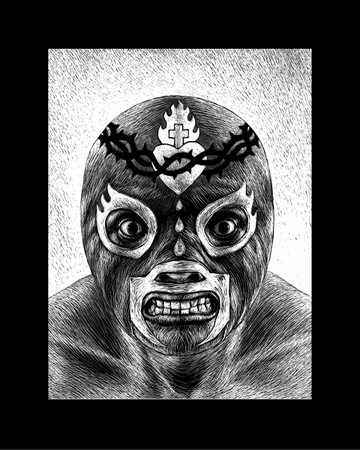 Keep your wits about you. Keep your focus. You can't follow your game plan if you are distracted. Spit, hydrate and fuel. Visit the restaurants that are taking part, drink water and limit the amount of alcohol that actually goes down the hatch.
Have an exit plan
All good wrestlers know when it is time to beat a hasty retreat from the ring. In this case, have a ride, take public transit or walk. Don't drive if you over indulge! Be responsible. Even Luchadors look out for their, and the public's, safety.
Celebrate
Finish strong and enjoy the day. Washington state offers some of the most awesome wine on the planet. Celebrate this opportunity to experience so much awesome all in one place! Walk out of the ring with your hands in the air.