This past week featured a race that is sure to bring delight to a wine lover. The V
uelta Ciclista a La Rioja
- the Tour of Rioja. Who wouldn't love riding their bike around the Rioja DOC? I know that I would!
This pro tour event used to be an actual "tour" with multiple stages. But, with the hard financial times and less than altruistic bike racing ethos, sponsorship has fallen off and the event is now a one day race. This year the winner was Francesco Lasca, an Italian that rides for the Spanish team Caja Rural. The best placed Spanish rider was Juan Jose Lobato Del Valle from Euskaltel-Euskadi - the Spanish team that used to be comprised of all Basque Country riders until recently when pressure for race results outweighed regional pride when selecting their team.
This week's matchup honors the Rioja region and the King grape of Spain.
2009
Castillo de Feliciana
Tempranillo v. 2006
Beronia
Rioja Reserva
Tale of the Tape
2009 Castillo de Feliciana Tempranillo
75% Tempranillo, 15% Merlot, 5% Malbec and 5% Cabernet Sauvignon.
Sourced from the Rosebud Vineyard located in the Wahluke Slope and the Cockburn and Blue Mountain Vineyards in the Walla Walla AVA.
Aged for 24 months in French Oak barrels (30% new).
Provided as a sample by the winery.
2006 Bernonia Rioja Reserva
90% Tempranillo, 5% Mazuelo, 5% Graciano
Aged for 18 months in a mix of French and American oak barrels. With an additional 18 month of bottle age prior to release.
Purchased on wine.com for $18.99 in celebration of Tempranillo Day.
Round 1. First opening
Feliciana storms the ring with a nose that features dusty cherry, sandalwood and earthy spices. The palate is equally complex with cherry, coffee and clove spices leading to a finish of tart spicy coffee bean.
Beronia is working some Lucah Libre magic with a bit of diversionary tactics. The nose is subtlw with notes of cherry and dried floral overtones. The palate is also showing cherries with floral notes and a finish that is slightly dry with lavender and white pepper paprika.
The Bernonia seems to be following the strategy of
fighting without fighting
. That might work in kung fu movies, but not in the Lucha Vino wrestling ring. Chalk up the first round to Feliciana.
Round 2. One hour after opening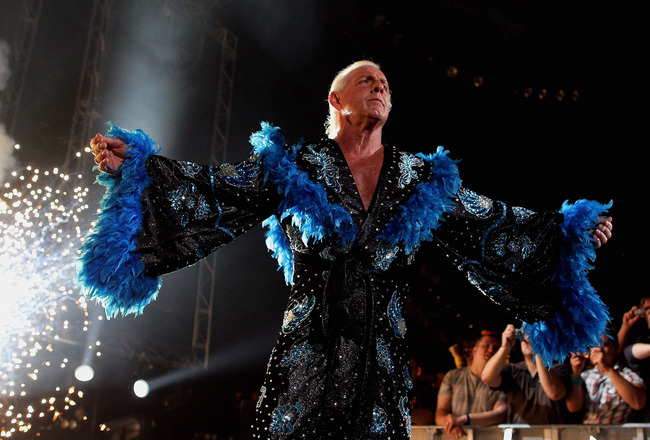 Feliciana is continuing to evolve. This WA State Tempranillo is showing some flair and delivering the goods with a nose that is dark and smoky with currants, black fruit, leather and spice. The palate is also showing currants, coffee and a hint of cocoa and menthol spice that leads to a tart eucalyptus spiced finish.
The Beronia from Rioja is countering with a nose featuring cherries, dusty menthol and earthy spices. The palate is following suite with notes of cherry, dried flowers and cedar spices. The finish is tart and dry with coffee bean and a hint of menthol.
Round 3. One day after opening
Feliciana took the first two rounds. Can the Rioja Rambler form Beronia step up and deliver a knock out punch?
The Feliciana is showing some serious stamina with a nose of earthy raspberries and dark cherry cedar spices. The palate is dark and spicy with cherries, clove and coffee bean spices that linger to a tart spicy finish.
The Beronia is showing some serious technical kung fu evolution with a nose of dusty dried flowers, lavender and light cherry. The palate is delivering dried cherries, floral spices and a finish of tart spicy coffee bean.
The Beronia mounted a valiant comeback, but it wasn't enough to topple the potent Feliciana Luchador from Washington State.
Wrap up and overall observations
The Castillo de Feliciana Tempranillo took this bout three rounds to nil. Don't let the score fool you, both of these wines were first rate and deserve serious consideration for membership in your cellar.
The Feliciana is showing serious strength courtesy of vineyards located in the
Wahluke Slope AVA
and the
Walla Walla Valley AVA
.
The Beronia Rioja Reserva showed some subtle spicy character with plenty of floral overtones to go along with the spicy character.
Both of these wines continued to evolve and improve over several days. I would say that the Beronia was at its best after three days. Don't give up on this Luchador, this is a slow developing
Rioja
. If you exercise patience, you will be rewarded!
The same goes for the Feliciana. Compared to the Beronia, the Feliciana was a bit more "ready to go" when first opened, yet continued to build and evolve over time. Both of these wines will reward your senses and are well worth pursuing.