This is an awesome time of year for bike racing with the Spring Classics. From a wine perspective, things are not so awesome. You see, most of the Spring Classics are one day races that happen in Belgium. If you were doing beer comparisons you would be in heaven. Over here at the Lucha Vino ranch we're doing wine comparisons so I have to search a bit more to pick my opponents.
This past week the Redland Classic stage race took place in California. This is a great race for the domestic US racers and gave me a good opportunity to do a Washington v. California matchup.
2007
Robert Foley
The Griffin v. 2008 Seven Hills Ciel du Cheval
These two wines have similar percentage of Cabernet Sauvignon and Merlot. The California red blends in Petit Sirah while the Washington red brings Petit Verdot and Cabernet Franc to the party.
Tale of the Tape
2008 Seven Hills Ciel du Cheval
45% Cabernet Sauvignon, 29% Merlot, 15% Petit Verdot, and 11% Cabernet Franc all from the Ciel du Cheval vineyard in the Red Mountain AVA
Aged for 20 months in 40% new French oak barrels
Purchased from wine.com
2007 Robert Foley The Griffin
43% Cabernet Sauvignon, 35% Petit Sirah and 22% Merlot
Napa Valley
Purchased at Cellar 46 for $32 when I was racing for a cycling team that Cellar 46 sponsored.
This was one of the first serious bottles of wine I purchased. I'm a bit surprised it lasted this long in my cellar!
Round 1. First opening
The California challenger comes out with guns blazing! The nose is featuring dark cherries, currants, dusty menthol spice and cocoa powder. The palate is equally bold with dark cherries, clove and menthol spices and cocoa powder followed by a finish of black cherry, cola and tart coffee beans.
Seven Hills is taking a conservative approach and playing rope-a-dope against the aggressive Griffin. The nose is showing medium cherries, cassis and Asian spices tinged with notes of cedar and cloves. The palate is bolder with dark cherries and dry Asian cedar spices followed by light cocoa powder and a dry tart tannin fueled finish.
The Griffin takes round 1 with extreme aggression!
Round 2. One hour after opening
The Griffin is continuing its onslaught with a nose of dusty black cherry, licorice and dry cedar spices. The palate backs up the initial attack with black cherry, toffee, cocoa powder, clove spices and licorice followed by a tart coffee bean and cocoa powder finish.
Seven Hills isn't running for the hills, but it is in definite energy conservation mode. Waiting until half-way through the round the Washington State Luchador finally unleashes an attack that features a nose of funky dark cherry, light cocoa notes along with menthol and cinnamon spices. The palate is similar with dark cherry, some funky oak and dry tannic cocoa powder and menthol spices as the palate trails off to a very tannic finish.
The Griffin is bringing the power and the pain! This California bruiser is out to a 2-0 advantage based on pure brute strength.
Round 3. One day after opening
The Griffin is over the top crazy like Rick "nature boy" Flair flashing a style that is almost port-like. The nose is lush and full of dusty currants, black cherry, licorice and cedar spices. The palate is dark and brooding with black cherry, chocolate, menthol and clove spices all wrapped up with a cocoa inspired finish.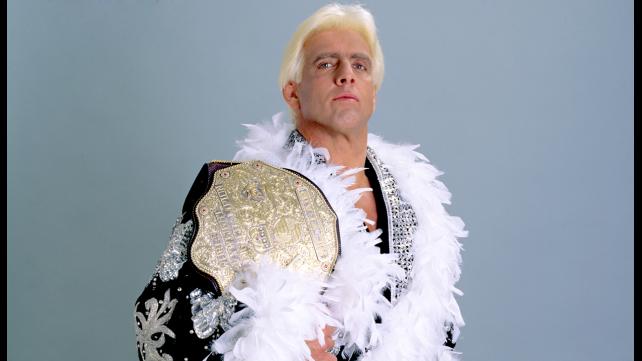 Seven Hills is looking for an angle and hoping for a knock out. This Luchador is showing a variety of styles and flexibility. The nose features dusty dark cherries, menthol and a hint of coffee bean and cocoa. The palate is equally dark with black cherry, menthol spice, tart cocoa powder and a dusty cedar spice finish that includes more barrel infused notes of dry cocoa powder.
Seven Hills made a gallant comeback in the final round, but it wasn't enough to win. The Griffin takes the bout with a 2-1 victory margin.
Wrap up and overall observations.
The Petite Sirah in the Robert Foley was a game changer along with the extra year of bottle age. This wine was big and just kept getting bigger. It was something to be enjoyed on its own. I'm not sure how this would pair with food. It almost seemed like desert!
The Seven Hills was continuing to evolve throughout the match. It would typically open up after several minutes in the glass, even after being decanted for round 2 and sitting in the bottle overnight for round 3. This wine showed that it could go for many more years in your cellar (I just wish I had more to try again!).
Both of these wines were very good and very different. The Foley was dark, rich and robust. The Seven Hills was more medium bodied, showing plenty of backbone and layers of complexity.