This year's
Vuelta a Espana
was action packed throughout all three weeks of racing. Things really heated up during the last week of the race, which featured some intense racing through the Northern most mountains of Spain. Chris Froome held off all the challengers to win his second Grand Tour of the year and Alberto Contador went on one final
mountain rampage
to win, perhaps, his final Grand Tour stage.
In recognition of the racing action in Northern Spain, this week's Lucha Vino matchup features a Washington Tempranillo taking on a Spanish Tempranillo from
Rioja
. Rioja is one of the Northernmost wine regions of Spain. It primarily features Tempranillo and consistently turns out excellent wines year after year.
2014
Kerloo
Cellars Tempranillo vs. 2011
Muga
Rioja Seleccion Especial
Tale of the Tape
Kerloo Cellars 2014 Tempranillo
100% Tempranillo from the Stone Tree Vineyard in the
Wahluke Slope AVA
Aged for 29 months in 60% new American Oak barrels and 40% neutral French Oak
Provided as a sample. Available at retail for $57.
Muga 2011 Rioja Seleccion Especial
70% Tempranillo, 20% Garnacha, 7% Mazuelo and 3% Graciano from estate vineyards in Rioja.
Aged for 26 months in oak barrels and an additional 12 months in bottle.
Purchased at Total Wine for $36.99.
Round 1. First opening
The Kerloo Cellars Tempranillo struts into the ring. This luchador is bold and brash with a nose that features smokey dark currants, black cherry, leather and savory olive brine. The palate shows dry dusty cherries, candle wax, white pepper and dried flowers with a spicy tannin fueled finish.
The Muga challenger from Rioja has a few fights under its belt and isn't impressed by the younger Kerloo Cellars luchador. This Spanish contender is dark and mysterious. The nose is showing dark cherries, currants and funky forest floor. The palate follows up with dried cherries, light cocoa powder and subtle spices that are wrapped up with a dry finish.
Kerloo takes a closely fought round with an aggressive attacking style.
Round 2. One hour after opening
Kerloo is building power and rounding out its attack with a nose of dark cherry and dusty slightly savory spices. The palate is featuring dried dark cherries, mole' spices, cracked pepper and light notes of cocoa powder followed by a white pepper finish.
Muga is fighting back with a wicked series of drop kicks and elbow drops! The nose is bold with black cherries and light spices. The palate backs things up with black cherries, leather and funky spices followed up with a dry finish.
Muga takes round 2 to tie the match at 1-1.
Round 3. One day after opening
This is it. The winner of the final round will take the match!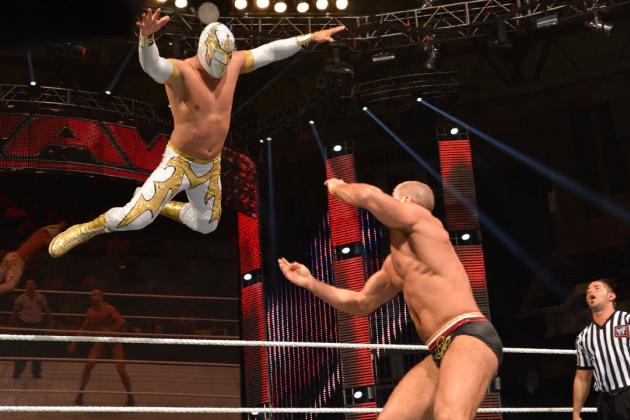 Kerloo isn't messing around, flying into the ring off the top rope. The nose is robust with dusty black cherries, currants, leather and light cocoa spices. The palate follows suit with dried dark cherries, earthy menthol spices and cocoa powder. The finish is getting bolder with complimentary dry cocoa powder and tannin spices.
The Muga challenger is showing some serious stamina and is putting up a good fight. The nose is dark and funky with black cherries, currants and earthy mineral notes. The palate is stepping up with notes of black cherry, cocoa, coffee and baking spices rounded out with a fine dry tannin and cocoa finish.
The final round was a close one. After reviewing the judges score cards, Kerloo comes out on top!
Wrap up and overall observations.
The Kerloo Tempranillo took the final round and the match in an extremely close match. Both of these Tempranillo luchadors were strong through all three rounds of the match.
Washington Tempranillo is definitely on the upswing. Ryan Crane, at Kerloo Cellars, has been making excellent Tempranillo for years and this 2014 continues the tradition. It is drinking well now and will surely get better with age.
Rioja is famous for Tempranillo and Muga is one of the most established wineries in the region. This 2011 shows off the bold beauty of the Rioja region.
I would highly recommend both of these wines!