Spain has seen plenty of race action over the past 5 weeks.
First there was the
Vuelta Espana
, Spain's grand tour always seems to take a back seat to the Giro d'Italia and the Tour de France. For that reason the Vuelta's organizers are always looking for new, and challenging, routes. They changed things up this year by finishing with an Individual Time Trial in the
Rias Baixas
region rather than the usual flat, fast run into Madrid. The finish might have been unusual, but the winner was certainly familiar - Alberto Contador recovered from breaking a bone in his leg in July to take the Vuelta victory in September.
Next came the World Championships that just wrapped up this past weekend. There were some great races and another well known, yet unexpected, rider took the Gold Medal in the Men's Time Trial. Brad Wiggins has had an wild ride the past three years, starting with a win of the Tour de France, followed by a falling out with his team and then culminating with the Gold medal last week. Throw in a relatively unknown rider from Poland winning the Men's Road Race and Marian Vos' not winning the Women's World Championship road races and you have the recipe for an
exciting week of racing!
In a salute to Northern Spain this week's matchup features an Albarino from Washington taking on a Rias Baixas Albarino.
Aniche Cellars
2013 Come and Go Albarino v.
Paco & Lola
Albarino
Tale of the Tape
2013 Aniche Cellars 2013 Come & Go Albarino
100% Albarino from Dutchman Vineyard in Grandview Washington -
Yakima Valley AVA
Provided as a sample by the winery
2011 Paco & Lola Albarino
100% Estate grown Albarino
Purchased at Wine World for $12.99
Round 1. First opening
The Aniche is showing off a crisp and direct attacking style. The nose has notes of pear, crisp green apple and subtle petrol. The palate is slightly sweeter with honey suckle and light green apple tinged streaks of acidity that carriers over to the finish.
The Paco & Lola is battling back with a nose that features pear and petrol while the palate repeats the pear notes along with tart straw and citrusy notes on a light streak of acidity.
If this was a blind matchup you might think the Paco & Lola was a German Riesling rather than a Spanish Albarino! The judges were slightly confused and after conferring they awarded the first round to the Aniche Albarino from Washington.
Round 2. One hour after opening
The Aniche is showing consistency with the nose continuing to show pear and crisp apple that is joined by some chalky white flowers. The palate has notes of pear, walnut and the familiar streak of green apple acidity.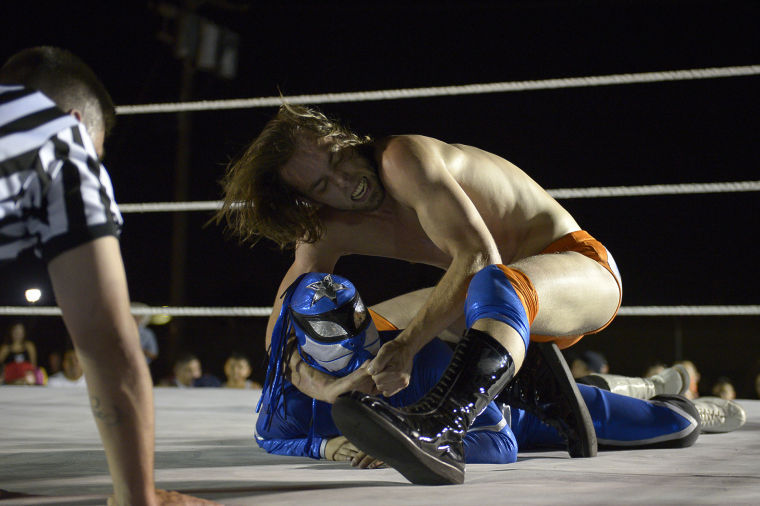 Back comes Paco & Lola with lightning quick moves that sees Aniche subdued in a wicked headlock. The nose is continuing to show off petrol notes followed by nutty, oily honey suckle. The palate adds notes of white flowers and a lighter streak of acid that shows itself as green apple, citrus and jack fruit on the finish.
Round 3. One day after opening
The Aniche Albarino is still going strong. The nose features pear, honey suckle and light citrus notes. The palate is featuring more acidity with emphasis on sour apples and tart green apple skin notes on the finish. This luchador is crisp and snappy. Look out below!
Paco & Lola wades in, oblivious to my warning. The nose continues to be dominated by notes of petrol and oily white flowers. The palate is surprisingly sweet and lively with notes of pear and tropical flowers followed by slightly acidic streak of tart citrus and green apple.
The final round was tough to call. Both of the combatants were still going strong after a day of chilling and laying low. Aniche takes the final round based on its snappy attacking style.
Wrap up and overall observations
Albarino is an awesome crisp and dry white wine to enjoy on a sunny day, or any day for that matter. Both of these wines would pair nicely with white fish or any type of oyster. The crisp acidity would make a nice compliment to the briny oyster flavors.
I found the Paco & Lola interesting as it really seemed to impersonate a Riesling.
I would welcome both of these Luchadors back for a future match and also recommend seeking them both out.